learn Career coaching - steps
Making the appropriate choice early on is crucial for everyone if they want to get started on the right professional path. The most important moment for each youngster to choose their future aim is throughout the school year. Most kids throughout this time aren't sure whether to follow their interests or heed others' counsel. Selecting the ideal career coach or mentor at the appropriate time will not only assist the youngster in determining their goal but will also help to improve their thinking and increase their confidence to achieve it. Here are the SIX steps of coaching process, career coach follows; if you're one of those people who isn't sure what career to select.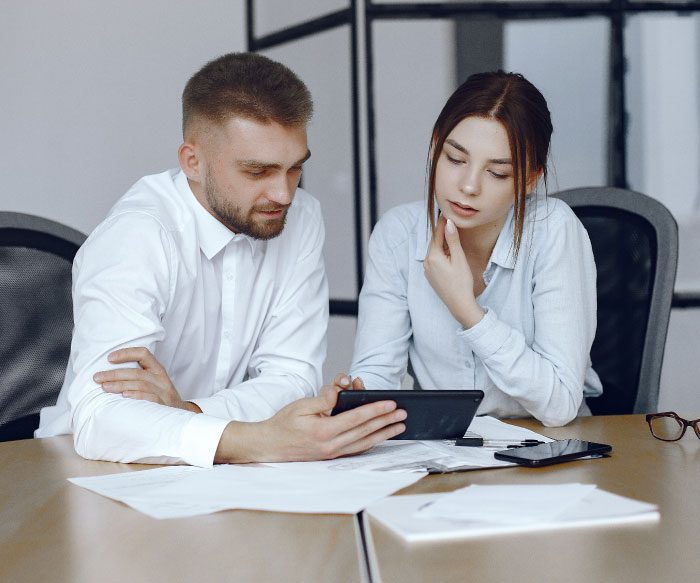 Martin Broadwell's - Learning Model
Sometimes called the 'Conscious Competence Cycle', this model was first formulated in the late 1960s or early 1970s, by a man called Martin Broadwell, who was interested in teaching. It was taken up and developed further by the US organisation Gordon Training, during the 1970s. Although these are the earliest records of the cycle actually being written down, it often feels like it's been around so long that you will probably find people prepared to argue that it was Confucius who first proposed it. One useful model for learning is the Competence Cycle, a four-stage model that can help you identify your competences:
LEARNING CYCLE
One useful model for learning is the Competence Cycle, a four-stage model that can help you identify your competences:
You don't know that you don't know about something. A good example would be a child who has never seen a bicycle or has no idea that any language exists other than their own.
You have become aware that you lack a particular skill. An example might be the child who has seen other children riding bicycles, or heard someone speaking another language, and therefore wishes to learn.
You have learned how to do something, but you still need to think about it in order to do it. An example would be the child who can ride a bicycle but falls off if they stop watching where they are going.
You have learned how to something so well that it has become hard-wired into your brain. You no longer have to think about how you do it, but just do it. In fact, if you think about it too hard, you may not be able to do it.
why you need COACHING? benefits...
If you're looking for a breakthrough in your career and leadership potential, coaching is for you. Impactful modern leadership demands a more empathetic and participative approach. Coaching is a proven method for personal improvement, exploration and advancement. Expert executive coaching can have profound impact on individuals in their personal and professional lives. The benefits can be immediate but continue to pay dividends over the years, from role to role, over the course of a career and a lifetime. Not many corporate benefits or training programs can make that claim. One crucial way coaching helps individuals is by helping them to see themselves more clearly. A coach provides space and structure for the reflection that is necessary for learning and growth. They help you understand what your values are and where your actions diverge from your values or stated goals. A good coach can help you reconnect with what you love about your life and your work. When coaching is implemented on an organizational level, the benefits are truly profound. Organizational coaching works with the teams that form an organization. But even when the access to coaching is on a one-to-one basis, the entire team improves in key areas.
Resilience
With feedback and improved self-awareness, people develop improved stress tolerance. When leaders become more resilient, they're better able to adapt to changing or unfavorable circumstances successfully. In turn, this decreases the likelihood of burnout and improves overall life (and job) satisfaction.
Book online session
Self-efficacy
The main components of self-efficacy are learning through another's experiences and being affirmed by people you trust. These factors are key building blocks in the coaching relationship. Creating strategies to achieve goals and celebrating those successes with a coach is a prime way to build confidence in oneself.
VIEW ALL VIDEOS
Work-life balance
With coaching, people take time to set their own priorities and work to make them a greater part of their lives. That empowers them to maintain a better work-life balance. These individuals tend to gain more job and life satisfaction. This can be attributed to both improved self-care and greater alignment with their goals.
Email us
Improves individual performance
Even the most dedicated managers don't have unlimited time to spend coaching their employees. Most end up taking time out only to address aspects of exceptionally good — or exceptionally poor — performance. Coaching provides an additional, growth-focused touchpoint for employees throughout the week. This, in turn, improves both individual and team performance.
Email us
TELL ME WHAT YOU WANT
I don't know who you are, but i'll find you and i'll help you.
Take your career to the next level
Maybe you don't know which career will bring you fulfillment, you're struggling to move on from a terrible past job, or you're not getting very far in the interview process. Career coaches can help you figure out what you want to do, understand what's preventing you from advancing in your professional goals, and endure the ups and downs of job hunting. AT TMC, our Career coaches aren't just there to help you find a new job. Our coaches can help you understand why you aren't advancing at your current company while administering a 360 review or decode your performance feedback to uncover behaviours you need to adjust for continued career growth.
Basic Plan
4 sessions of 45 minutes each
Face to Face sessions

Introduction to coaching

Time frame 1 month

Weekly WhatsApp support

Help in specific challenge

Customised action plan

24/7 support
Silver Plan
8 sessions of 45 minutes each
AED6400 / 2 months plan
Face to Face sessions
Introduction to coaching
Time frame 1 month
Weekly WhatsApp support
Help in specific challenge
Customised action plan
24/7 support
Premium Plan
12 sessions of 45 minutes each
AED9600 / 3 months plan
Face to Face sessions
Introduction to coaching
Time frame 1 month
Weekly WhatsApp support
Help in specific challenge
Customised action plan
24/7 support